Google Analytics is a great tool – it's free, it's trusted, it's powerful and it's incredibly in depth. In fact, you could hire an analyst just to be on top of your Analytics data, and they would have no issue spending hours per day digging through countless tables and cracking down on how people interact with your site. But, for most of us, a rudimentary knowledge is enough, and to be able to arm ourselves with the basic principles is just what we need. So, I want to show you just that.
Following is how you can use Google Analytics to answer some of the biggest questions that come to mind when thinking about measuring online traffic. Let's list some of the most popular questions:
Where is my traffic coming from?
What do they do when they get there?
What is making them leave?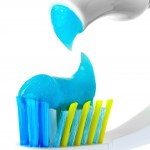 When was the last time you bought toothpaste? There are so many different types such as 'Optic White', 'Sugar Acid Neutraliser', 'Sensitive Pro Relief', 'Max White' and, 'Total'. Personally, I have always found this funny. If they're all around the same price then why not get 'Total'? It boasts to cover all bases in just one toothpaste. Who thinks to themselves, "I want teeth whitening but I couldn't care less about cavity protection,"? We all know the benefits of dental care and we all know that every aspect is important, so why are there so many options? Why not just 'Total'?
This is actually a fantastic form of advertising that has existed for a long time in our retail stores. Not only does the brand dominate the shelf at the supermarket but it plays to the consumers need for choice. Each consumer will value certain qualities over others and, in many cases, consumers only feel as though they've made the right choice if they have others to reject.
The trend towards  possessing a website which is cross-device-friendly (in other words it's been optimised for optimum viewing across mobile phones, tablets and computers) has gained enormous momentum and for good reason. Numerous statistics and research show that users browsing the internet, and certainly including in Australia, are increasingly using mobile devices, and not just when they are 'on-the-go'. How many times have you been sitting on the couch at home and, used your mobile phone to browse the internet rather than turn on your laptop?! We've all been seduced by the ease of using our mobile devices to search the internet, and Australian SMEs who have jumped on the band wagon are being swept off their feet.
So in the wake of the mobile friendly online revolution, Google have created an URL checker. The site, which is very unassuming in appearance despite the magical tool that it is, simply shows a blank URL tab in which any URL can be added. Google then begins its magic and starts to analyse if the URL which has been entered is mobile-friendly or not.
Google's Local Search is always evolving and for many businesses it's critical to maintain a presence here. But staying on top of this can be very difficult with Google changing the fundamental nature of how to stay on top. We've recently been taking a good look at what factors matter most on today's Google My Business platform.
Gone are the days of Google Places where Google created a page that you could build links to and generally run a small SEO campaign on. It's not necessarily a bad thing, it just means that you have to come at things from the side rather than tackle them directly. Instead of Places Pages which you can link to your website, we now have Google My Business Pages which are practically an extension of your website, given how much the website contributes to the relevancy of the GMB Page. Boosting Local Search Rankings isn't about directly SEO'ing your Places Page (or these days your GMB Page) it's about going back over your SEO strategy and making sure you're taking local search factors into account.
Is your company ready to evolve and adapt for the changes in the digital marketing world as we look to leave the eventful year of 2014 behind us? I can't think of one industry where change is more of a consistency. Keeping this mind, your scope for what you think is possible needs to be as open as the sky.
However, perhaps you find this exact fact more of a hindrance than a benefit? Traditional marketing methods have been around and practiced for much longer of course, and they are tactics you are likely more comfortable with. But did you ever push the boundaries and exceed your own expectations by simply sticking with what you find safe? We all know the answer is 'No'. With New Year resolutions quickly chasing us (can you believe 2014 is nearly over?!) both in our personal and professional lives, determining how far you are ready to push your marketing limits could be the triumphant win you've been searching for. In adopting forward thinking, advanced online techniques, and ensuring they are set-up in the right way, you will have access to real-life data which will give a true reflection on your ROI. Traditional marketing methods are near impossible to accurately measure in terms of effectiveness, hence, marketing skills will be more beneficial when applied to digital strategies. It also means your marketing managers are far more accountable for their efforts, and it will mean you can be sure that the money you spend in particular avenues will give you results.