Stop hackers in their tracks!
Whether you run a single blog on WordPress, or host your company's entire site, have you considered your 2017 WordPress security? After all, it's always far better to be prepared for the event of a website security breach, than to find yourself furiously fumbling to try and get your site back online as quickly as possible. Read More
Make sure your website is dressed to impress!
Christmas: it may still be 2 months away, but for small business owners and marketers it's well and truly time to start thinking about how to convert that upcoming holiday cheer into supercharged sales!
It's no coincidence that when Christmas, Easter, Valentine's Day or any other special occasion approach, businesses are always the first on the bandwagon. That's because holidays and special occasions resonate with customers who are looking for that special something to give to their special someone. So not doing everything possible to capitalise on that potential for significantly increased sales, is just handing a gift to your competitors instead. And no business owner wants to do that! Read More
Why a quick and clever website can work better than a slow and fancy rival
We know that internet connection and download speeds have improved in the last few years. However, so have our expectations. 2015 was the year of the on-demand movement. Where the saying, "I want it and I want it now", was no longer seen as something someone would say whilst throwing a tantrum, but instead as a realistic demand. A while back we might have been prepared to suffer the slow arrival of images, and other fancy features, as a page downloaded – however now this is increasingly not the case.
Get your website refresh done right!
Unlike monuments, set in stone, websites are due for redesigns from time to time. Sometimes this is because of changing trends, outdated content or the need to add enhanced search engine optimisation to the site. At other times, as companies go through re-branding, they decide to refresh their website as well. One of the best reasons for a re-brand is to create a site that's more user-friendly, with enhanced functionalities for new devices that are on the market.
While redesigns can give your brand a much needed update, there are a few things to keep in mind to make sure it all goes off without a hitch. Keep these six missteps in mind as you undergo this major marketing change.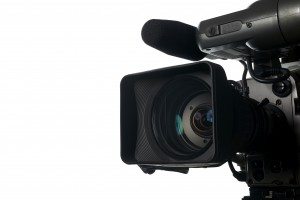 It's not just funny cat videos anymore (though we still love them all the same!), 2015 is set to be the year of the video and you don't need to be a big time Hollywood producer to release your blockbuster. All it takes is a little bit of your time and some readily available tools to get ahead of the trend.
You may not be surprised by some of the video marketing stats that have been floating around lately but here is a quick recap:
It's pretty clear to see that video is a great tool for engaging users. In a world of social media and short attention spans it's getting more important to shift your content strategy to include video.