Boosting your SEO begins with keywords. As you're most likely aware, keywords are integral to your digital advertising strategy. If they're too vague, you're likely to get lost amongst your competitors, or worse, not show up on the first page at all. And that's a problem. According to Hubspot, 75% of users never scroll past the first page of search results.
So as we approach the new financial year, it's a great opportunity to assess how your keywords have been performing, and make necessary changes from there.
If your website is currently running the popular 'All in One SEO' pack plug-in, you could be at risk of a pretty serious security hack.
Given that the plug-in is reported to be the most downloaded WordPress plug-in (with over 1 million installs), the flaw has no doubt caused a lot of anxiety for website owners. Identified by security researcher David Vaartjes (the co-owner of 'Securify'), the risk is said to result from a flaw in the plug-in's 'Bot Blocker' functionality – which could potentially allow for attackers to hijack a site's admin account. From there, an attacker could force a website's browser to perform actions not authorised by the administrator; inserting a malicious JavaScript code into the request headers and allowing it to end up as part of the HTML page. A very scary situation indeed!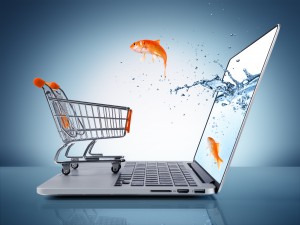 When it comes to E-commerce there is no need to 'reinvent the wheel'. Nine out of ten times it is cheaper and more effective to use an off-the-shelf solution rather than building a solution from scratch. There are many E-commerce solutions available as SaaS (software as a service) and open source CMS platforms that can be found just by searching online so there is no shortage of good website programs.
As a SEO specialist, Shopify, Bigcommerce, Magento and WooCommerce  are among my favourite platforms to work with but regardless of what solution you use there are a few things that are worth considering.