In the third and final part of our Reducing Bounce Rate blog series we take a look at the final key fundamentals you need to be keeping an eye on.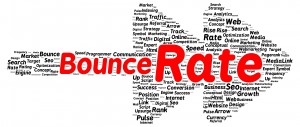 For the second part in the 'Reducing Bounce Rate' blog series, we continue with the list of aspects which may be affecting your website and what you should be doing to fix them.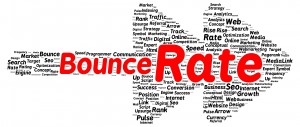 Broken Navigation/Links
Run a link check over your website and make sure that if someone wants to visit a page on your website that its accessible. There are a few resources on Google you can use find that do link checking, click here for one.
Targeting the wrong keywords
This is especially true with an AdWords campaign where you are able to control exactly what keywords are bringing traffic to your, but it should also be considered when you are developing content for your site.
Don't use keywords in your campaigns that are too broad or generic and are not specific enough to what you do. As an example, if you are selling Dog collars you could waste a lot of money and create a high bounce rate by advertising on google under the keyword 'Collars'. Sure, some of the traffic will be for people looking for dog collars, but a lot of traffic could be for people looking for cat collars.
Don't spend money on clicks that are not 100% relevant and don't put content on your website that is not directly related to your core business or you will see your bounce rate increase.
There is so much to cover when it comes to what you can to do reduce your website's bounce rate. So much that this topic has been sectioned into three parts so that it's easier to digest! Part I takes a look at what exactly a 'bounce rate' is and, how poor Calls-to-Action and poor navigation can hinder it.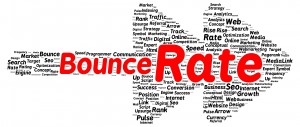 Traditionally, best practices state that to be able to track contact form submissions a website needs to direct the user to a 'thank you' page, that is, a page which 'thanks the user for their enquiry' and lets them know that 'you will respond promptly'. The general idea is that you place some conversion code on your 'thank you' page knowing that the only way people can reach that page is by submitting an enquiry form.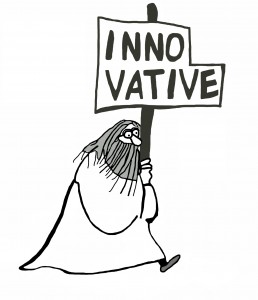 Last week, while researching competitors of a client of mine, I found a funky fresh new approach to a business model that has been accepted, I imagine, since the advent of the internet. Two things became clear:
I used 'funky fresh' un-ironically, showing that I may have reached the event horizon of my diminishing youth and am on the descent into middle age.
There are going to be some incredible developments in the business world in the very near future that uses the internet in increasingly innovative ways.