Why Landing Pages Are Like Toothpaste – Keep Your Advertising Minty Fresh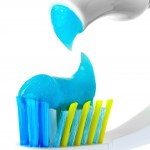 When was the last time you bought toothpaste? There are so many different types such as 'Optic White', 'Sugar Acid Neutraliser', 'Sensitive Pro Relief', 'Max White' and, 'Total'. Personally, I have always found this funny. If they're all around the same price then why not get 'Total'? It boasts to cover all bases in just one toothpaste. Who thinks to themselves, "I want teeth whitening but I couldn't care less about cavity protection,"? We all know the benefits of dental care and we all know that every aspect is important, so why are there so many options? Why not just 'Total'?
This is actually a fantastic form of advertising that has existed for a long time in our retail stores. Not only does the brand dominate the shelf at the supermarket but it plays to the consumers need for choice. Each consumer will value certain qualities over others and, in many cases, consumers only feel as though they've made the right choice if they have others to reject.
In any AdWords campaign, you'll create adgroups and ad text that each emphasise a different product, service or point of difference. If you're actively managing your Campaign, you will be constantly testing these for the best responses. The reason certain ads will work better with certain keywords is due to the toothpaste rule – it's all the same business, but consumers will value different aspects of the business to a greater extent than others. Not everyone buys 'Total'.
So what's the best way to capitalise on the toothpaste rule? Let me put it in context. In the recent storms to hit Brisbane many people had to start looking for emergency electricians, plumbers & general repair services. If my power goes out, I'll jump on Google to find someone who will fix it. This is an emergency – I choose one of the top three ads and I get to their website to frantically look for a phone number. At this point I really couldn't care less if an electrician has a family owned business operating for 20 years – I want an electrician that will come and fix my problems fast. For me, every part of the website that doesn't emphasise a fast response is really just a distraction and a waste of my time. I may even go back to Google to look for something else if it's unclear that they do emergency work straight away.
It's the same way we buy toothpaste. My friend will always buy teeth whitening because she drinks a lot of coffee and is worried it's staining her teeth. However, my mother will always buy "Sugar Acid Neutraliser" because she has a serious Coca-Cola addiction.
Your landing pages should be built to account for different searches. If you're an electrician, you should have a landing page for emergency services, one for new home wiring, one for energy saving, and whatever other services you may offer. You could even have one that promotes no obligation quotes, or one that highlights your qualifications and experience.
If your main website is 'Total' then let your landing pages be your 'Optic White', your 'Sensitive' and your 'Cavity Protection'.
If you run an AdWords Campaign, landing pages are incredibly important. Yes, your main website might be fine, but with landing pages you have a better chance of converting your traffic. Just remember the toothpaste rule & your advertising will always be minty fresh: Not Everyone Buys Total.