There is so much to cover when it comes to what you can to do reduce your website's bounce rate. So much that this topic has been sectioned into three parts so that it's easier to digest! Part I takes a look at what exactly a 'bounce rate' is and, how poor Calls-to-Action and poor navigation can hinder it.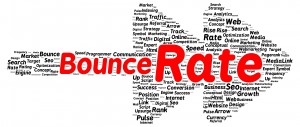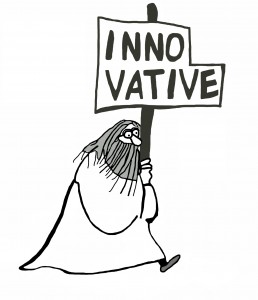 Last week, while researching competitors of a client of mine, I found a funky fresh new approach to a business model that has been accepted, I imagine, since the advent of the internet. Two things became clear:
I used 'funky fresh' un-ironically, showing that I may have reached the event horizon of my diminishing youth and am on the descent into middle age.
There are going to be some incredible developments in the business world in the very near future that uses the internet in increasingly innovative ways.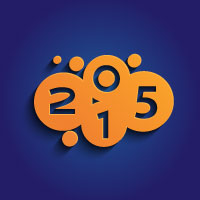 It's the end of another year, and with that comes time for us to reflect on the year we've had, and start planning for the next one.  We all do it in our personal lives.  We decide that we're going to lose weight, or quit smoking, or be a better parent.  But when it comes to business, and online marketing, we sometimes forget.   Instead of using this time as a break from the crazy year, I encourage you to revisit some of the achievements you've had and start working on some goals.
Google Analytics is a great tool – it's free, it's trusted, it's powerful and it's incredibly in depth. In fact, you could hire an analyst just to be on top of your Analytics data, and they would have no issue spending hours per day digging through countless tables and cracking down on how people interact with your site. But, for most of us, a rudimentary knowledge is enough, and to be able to arm ourselves with the basic principles is just what we need. So, I want to show you just that.
Following is how you can use Google Analytics to answer some of the biggest questions that come to mind when thinking about measuring online traffic. Let's list some of the most popular questions:
Where is my traffic coming from?
What do they do when they get there?
What is making them leave?
The trend towards  possessing a website which is cross-device-friendly (in other words it's been optimised for optimum viewing across mobile phones, tablets and computers) has gained enormous momentum and for good reason. Numerous statistics and research show that users browsing the internet, and certainly including in Australia, are increasingly using mobile devices, and not just when they are 'on-the-go'. How many times have you been sitting on the couch at home and, used your mobile phone to browse the internet rather than turn on your laptop?! We've all been seduced by the ease of using our mobile devices to search the internet, and Australian SMEs who have jumped on the band wagon are being swept off their feet.
So in the wake of the mobile friendly online revolution, Google have created an URL checker. The site, which is very unassuming in appearance despite the magical tool that it is, simply shows a blank URL tab in which any URL can be added. Google then begins its magic and starts to analyse if the URL which has been entered is mobile-friendly or not.