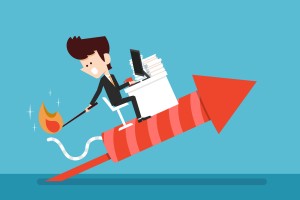 I'll start by asking one simple question.  What do you want to get out of your AdWords campaign?  If you answered "more leads" or "more sales" then read on.
Yes we all want more leads and more sales, more revenue, more traffic, more of everything. You're running a business here and you want to grow and you want to be able to pay your employees and yourself. You want to be successful.
You know that, your client manager knows that – we all want the same thing for you.
However, what your client manager needs to know is what you actually want to get from the AdWords campaign.
Some tips to help you figure this out:
Report on current revenue, leads generated, sales made per week, per month and per year
Look into the future – where do you want your business to be in 1 year, 5 years, and 10 years?
How much of your budget can you fully allocate to your AdWords campaign on an ongoing basis?
What does your business need to get from where you are now to where you want to be in one year, 5 years and even 10 years?
What is your average dollar value per sale? How much are you willing to spend to get one sale?
What is your current conversion rate? i.e. for every enquiry or quote request you receive, how many turn into actual dollars?
All these questions will help you decide on some clear goals and will help your client manager determine where to focus the efforts on your campaigns.  These goals will help you determine your budget (more information about that here).
An interesting concept to help you decide on some goals is to think about which of the two options would you rather have, or rather, what is the best scenario for your business?
Less revenue at a conversion rate of 10%
More revenue at a conversion rate of 6%
This table illustrates this concept.  There is no right or wrong answer in this scenario, and the answer may change. It is important to recognise the interplay between efficiency and volume.  It is also important to be open to a discussion regarding the implications for your business based on your 'ideal'.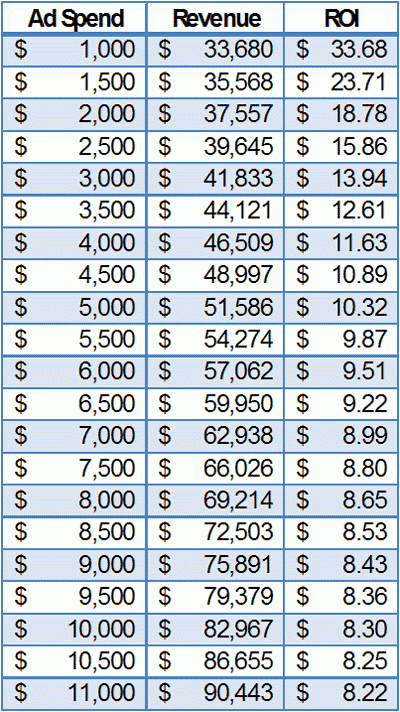 You also need to look at your AdWords campaign with a holistic perspective.  What other methods are you using on your online marketing? How do your offline marketing efforts support your online ones?  Are you open to changing what you are currently doing in order to get better results? How does all of this support the goals you are setting for the campaign?
Consistent review of these goals needs to happen too.  Think about quarterly review meetings to have a look at what trends you're noticing in the business, what you're seeing in the industry and marketplace.  Your client manager can also provide you with hard data to help you identify trends, and work with you on strategies for the future of the campaigns based on their analysis.