The Crystal Ball Effect – Do Predictions Actually Come True?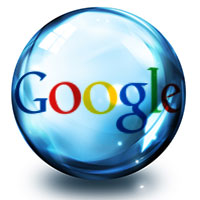 Interestingly, I found a post from the Google 'Think With Google' blog, which was published in July 2011, just the other day. The blog is titled, 'Route to 2015' and was written by Dennis Woodside. Given that we have obviously just entered the year 2015, I was intrigued to see what has actually eventuated from the predictions and musings from three and a half years ago.
When it comes to writing articles around the end of the year/beginning of the year, we're inundated with 'the best of', 'the top ten of year', 'future predictions' and, 'what will the New Year bring'. It all becomes a bit of a blur, and to be honest, one article begins to meld with the next. Not exactly stand out content creation. But in going back in time and being able to evaluate what has actually come to pass brings a new perspective. It not only has the potential to give, or takeaway, credibility, but it also has the power to show just how far-reaching Google's intuition really is.
The 2011 blog discusses four key points; the reach of the internet, how people will use money, consumer interaction with business and brands and, how real-time marketing will dominate.
"We'll get the web anywhere and everywhere," (Woodside 2011).
Well, it hasn't happened… at least, not yet. Google are working on it though, and the difference seems to be that instead of a prediction being just that; a prediction, it is slowly becoming a reality, with money being invested in the project by Google, cleverly naming the venture 'Project Loon'. Clever because Google propose to enable internet connection everywhere via 'internet balloons' floating in our skies. A trial has already been done in New Zealand, with several guinea pigs testing the balloons capabilities. The motivation behind the project is that everyone around the globe will have access to the internet via these balloons. Below are two clips which have been used to promote the project; the first one introduces the viewer to Zack Matere from Kenya. The second clip takes the viewer to a snippet of a TED talk with Larry Page where he talks about the test pilot of the balloons themselves.
Zack Matere- Growing Knowledge 
Google's Page – Why We Launched Internet Balloons
 "Mobile money will be the norm…" (Woodside 2011).
It's not quite the norm, but it's definitely here and it's growing in popularity every day. Whether it's Google Wallet, Apple Pay, MasterCard PayPass or, Visa payWave – everyone is jumping on board. With tap-and-go technology readily and easily available, mobile phones which either have the technology built-in, or simply require the user to download an app, the technology is there for people to use. The major concern seems to be security and privacy; just how secure are your bank details on your phone? What if it's stolen or lost? With technology reaching further and further into our lives, it's only natural for people to be wary. However, the technology is here to stay and will only improve as popularity increases.
Content participation will become a two-way street.
I've written several blogs on how important it is to establish and maintain meaningful relationships with your customers, and this relationship goes beyond the sales funnel. The key medium is social media. Actively communicating with your customers provides are two-way street. Customers now have a voice.
"Real time will rule…" (Woodside 2011).
Marketing is increasingly becoming more targeted and specific to particular consumer groups, and real-time marketing has made this possible. It's all about being relevant. People are becoming more and more time poor, and with businesses and brands attempting to advertise to their potential/current/past customers, relevancy is one of the most important factors to consider. Public demand for real-time information is increasing. In a digitally connected world, where information can literally be shared across the world in seconds, we are now a society which churns up an enormous amount of content at an alarming rate. The collection of data is now done in real-time as well, allowing brands and business to constantly re-evaluate.
So looking back, it appears the predictions from 2011 were rather spot on. I'm sure you're as interested as I am to see what they come up with as their 2019 predictions!