Influencing Change at Google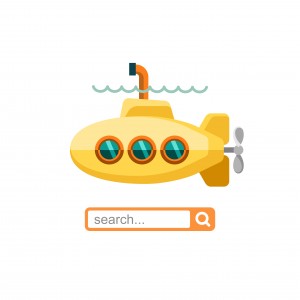 Remember AskJeeves.com? It's still hanging around. For many of us though it is difficult to remember what we used to do before search engines such as Google and Yahoo became mainstream. I was pondering how has our search techniques as users changed over the past decade or so and initially I was coming up with a bit of a blank. When something becomes second nature it is difficult to picture how your life used to be beforehand. For the large percentage of users, search techniques seem to go through a series of searches depending on where the user is within their search cycle. Let me explain.
When you begin your initial search query, you might start with two keywords, such as, 'plumber' and 'Brisbane'. This can produce literally thousands of results and you begin to reassess your search terms. You live on the Southside of Brisbane, so you type 'plumber', 'Brisbane' and 'Southside'. Your search results, while less than your initial attempt, are now more relevant in regards to what you're looking for. The problem you face is related to your hot water system, so you narrow your search terms even further by entering 'plumber', 'Brisbane', 'Southside' and 'hot water system'. The search results you're provided with helps you to click on the first ad or link during your search cycle.
The above search technique is very common when a user is on a PC but can drastically differ when someone is on their mobile phone. Yes, our search techniques are evolving with the technology around us! Mobile device users often rely on other capabilities such as 'voice search' in which case a user's search query changes. Instead of speaking in keywords, like a user would type into a search engine toolbar, they will alter the language and ask a question instead which could go something like, 'Where can I find a plumber specialising in hot water systems on the Southside of Brisbane?' – A little reminiscent of the questions we might have asked AskJeeves.com.
It's easy to spot the difference, but an important question is whether the same results appear between the voice query and the direct keyword query. Because at the end of the day, no matter what type of search technique we use, we always want relevant results. The question still has the same important keywords but has simply been put into a complete sentence (or question). I performed my own little experiment and the results via my PC compared to the results via voice search on my mobile through the Google app were different. It's not surprising. Google's Search Projects constantly evolve the "… many components to the search process and the results page, and we're [Google] constantly updating our technologies and systems to deliver better results. Many of these changes involve exciting new innovations… There are other important systems that we constantly tune and refine" (Google). With the recent push for websites to be mobile optimised, there must be a natural progression for more users to begin utilising functions such as Voice Search. Google is highly aware of this as well, which is why constant tinkering with their algorithms and the various Search Projects they work on includes Mobile Search, Query Understanding, User Context, Search Methods and many others.
What does this mean for you and your business? It means ensuring your online marketing strategy has the ability to be flexible and fluid so that it may cope with the changes Google makes. Users will adapt to the functions and capabilities Google provides them with. In turn, users provide Google with these initiatives through our trending behaviours, such as the increasing dominance of mobile search and our reliance on mobile devices. Due to the nature of this evolving change in search and our inclination to use questions and long-tail keywords more commonly, businesses must start editing their content to match this.
When a user makes the decision to click on your ad link or organic listing, they are likely to be several steps through their search cycle. It means that the content and keywords your site is triggered for are much more likely to be long-tail keyword specific. Here, Google Analytics can provide you with a mountain of relevant information and data to help you find the long-tail keywords suited to your business website.
Luckily, we're constantly watching Google like a hawk for the myriad of updates they announce year after year, even month after month, so that we can keep you and your business informed on the information which matters most. Sometimes the above can be best understood by a simple switch in perspective. Take off your SME hat and step into your consumer shoes; how do you Search? Remember you can easily get in touch with us at https://www.sponsoredlinx.com.au/ or phone us on 1300 859 600.