Facebook Lead Ads For Small Business
With over 1 billion users, everyone is aware that Facebook is the best possible social media platform to advertise on. However sometimes, working out which advertising format to go with can be easier said than done. If you're unsure where to start, why not try Facebook Lead Ads? Introduced in 2015, Lead Ads are one of the strongest, and possibly most dynamic, options for advertising online! So how do they work, and how can they benefit you? Below, we run through some of the top reasons why Facebook Lead Ads for small business are an exciting portal into a new world of marketing. 

So, How Do They Work?
Number 1: Attraction
When you create a Facebook Lead Ad, it is shown to those who are most likely interested in your product or service. Which of course, greatly increases the chances of them clicking on your ad. The most important part of securing the lead, however, is to make sure your Call-To-Action stands out and entices the person to click in the first place. Try to think of something that will challenge your customer's curiosity, and lure them in.
Number 2: Capturing Leads
Once a user has clicked on your ad they'll see a form pop up, pre-filled with contact data that they have shared with Facebook. At this point, the user will also have the option to update their contact details for more accuracy.
Number 3: The Reward
This is the point where the user receives the reward that was promised through your Call-To-Action. For example, after submitting their contact details they might receive a free eBook or a type of discount or promotion.
Number 4: Real Time Conversions
The great thing about Facebook Lead Ads is that they allow you real-time access to your lead data! For example, with our SponsoredLinX integrated system and 'LinX' app, as soon as a customer completes one of these forms, their contact information is sent directly to the client via their app inbox.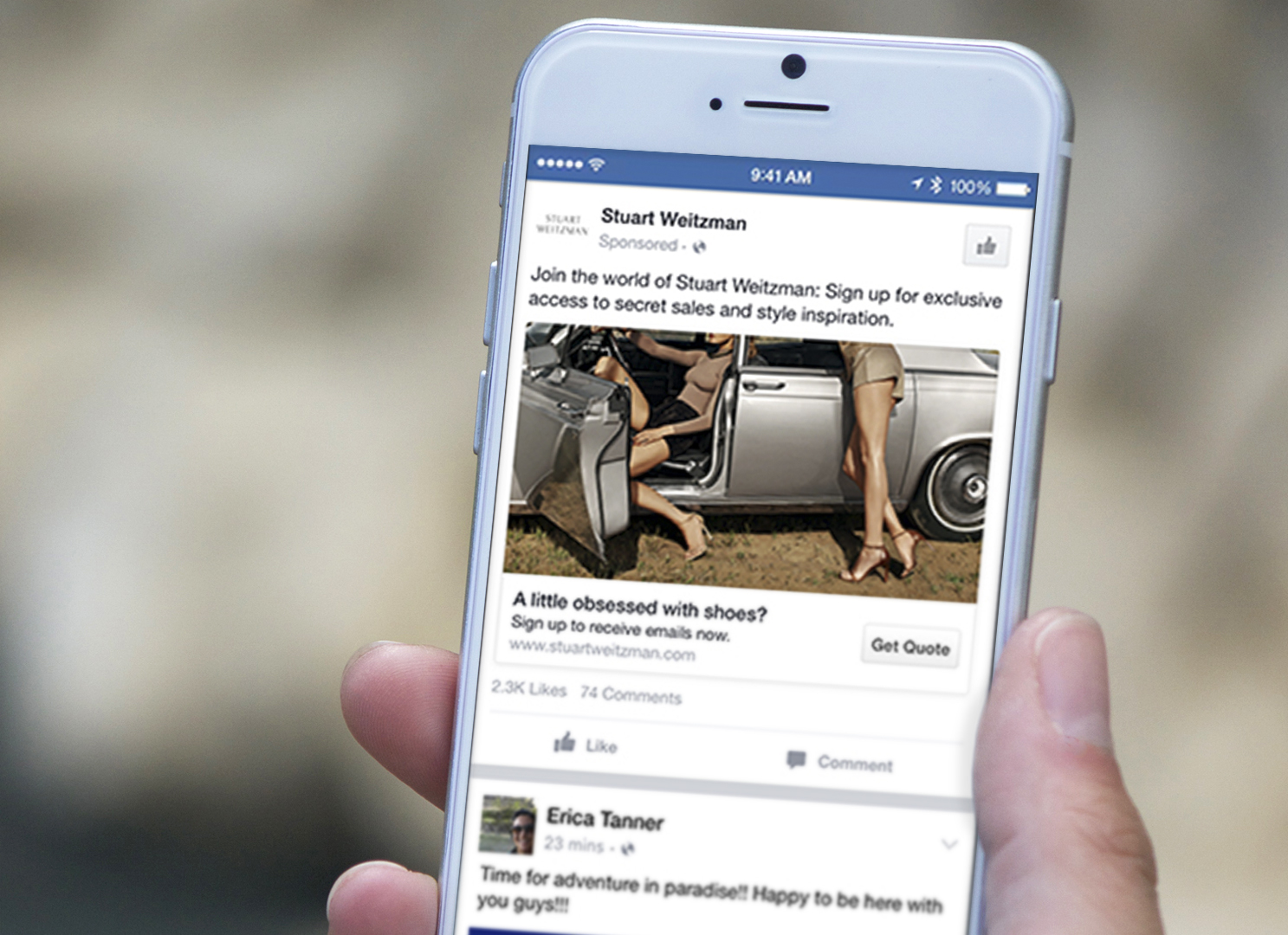 How Can Facebook Lead Ads Specifically Help My Business?
Well, firstly Facebook Lead Ads allow for improved lead tracking across multiple devices. This means that no matter what device your potential customer is using, you can reach them easily at every moment—whether you're trying to track email subscriptions, pre-orders, inbound enquiries or something else entirely. Secondly, by utilising Facebook's Context Cards, you can improve your quality leads.  The best way to do this is to customise the form fields of your Context Cards in order to gain customers, and information, that is most relevant to your business. As well as this, you can also achieve more targeted leads through tools such as 'people-based targeting,' which allows you to reach those who are more likely interested in products such as yours and therefore, more likely to purchase.
Secondly, Facebook Lead Ads can drastically improve your conversions through Retargeting. By using the 'Engagement Custom Audiences' tool, you can retarget customers who had previously engaged with your Lead Ads but failed to submit their information. Specifically, Lead Ads can be retargeted to those who:
Previously opened your Lead Ad form

Opened, but failed to complete your form

And those who completed your form
And lastly, Facebook Lead Ads also allow Real-Time Lead Access. What this means, is that you don't have to wait around for access to your leads—instead, you can view them immediately after a person has submitted their form! If you're a small or medium business owner, it's likely that this is a solution you'll welcome—as it can mean the difference between gaining or missing out on leads.
However, when it comes to responding, make sure you follow up on these leads as soon as possible—as longer follow-up times can adversely impact on the likelihood of a conversion. With our own clients, we recommend ensuring quick follow-ups by doing the following:
1. Downloading leads regularly. This can be done one of two ways— either by integrating leads with our Marketing API, or by downloading leads several times per day via a CSV file from your Page, Ads Manager, or Power Editor.
2. Scheduling Your Lead Ads. One of the convenient perks of Lead Ad Campaigns is that you can schedule them to run at times where you're best positioned to respond—for example, during office or call centre hours. By doing so, you can ensure that you're available to speak with customers as soon as they've completed a lead form.
3. Researching the best times to reach your customers. This is a simple but effective strategy and can be achieved simply by including custom questions in your Lead Ads. Having access to this information is not only beneficial for your conversion rates, but also to the experience of your customers!

As you may have gathered, there are endless benefits to be reaped from marketing your business through Facebook's Lead Ads!