OzChild Online – Collaboration & Video Content the Future of Charities
Children and young people have a right to live full life, however, circumstances out of their control means that some Australian children find themselves in situations where this cannot happen. When such situations arise, a child's future and the opportunities available to them may seem bleak. Such scenarios are not fiction, and in the lead-up to the Holiday Season, it is not hard to imagine that feelings of loneliness, fear and anger can be prominent in young people facing this reality.
But it is by no means all doom and gloom, and this is largely thanks to non-profit organisations such as OzChild. Working with over 6,000 children and young people Australia-wide, they work with these people in need to help provide them with a brighter and better future. With many charities, any vital funds are commonly used to finance the crucial services they provide and as such they are left with a minimal amount of money to put towards actually marketing their charity to attract more funding. It's a vicious cycle, but taking a look at how charities, and in this case, OzChild, maximise the funds they do have, can go a long way in teaching all of us a lesson in how to optimise our own online marketing strategies.
When we think of competitive industries in the online space, we think e-Commerce retailers, we think Insurance, and we think Finance. Not many of us think that Non-profits and charities fall into this category, but it is time to think again. With 60,000 charities registered in Australia alone in 2014, and with minimal funds to access for marketing, the competition to have your non-profit heard and noticed is becoming increasingly difficult. The solution therefore must mean investing in online marketing methods where charities can be sure that their message is being delivered to the people who match their target audience.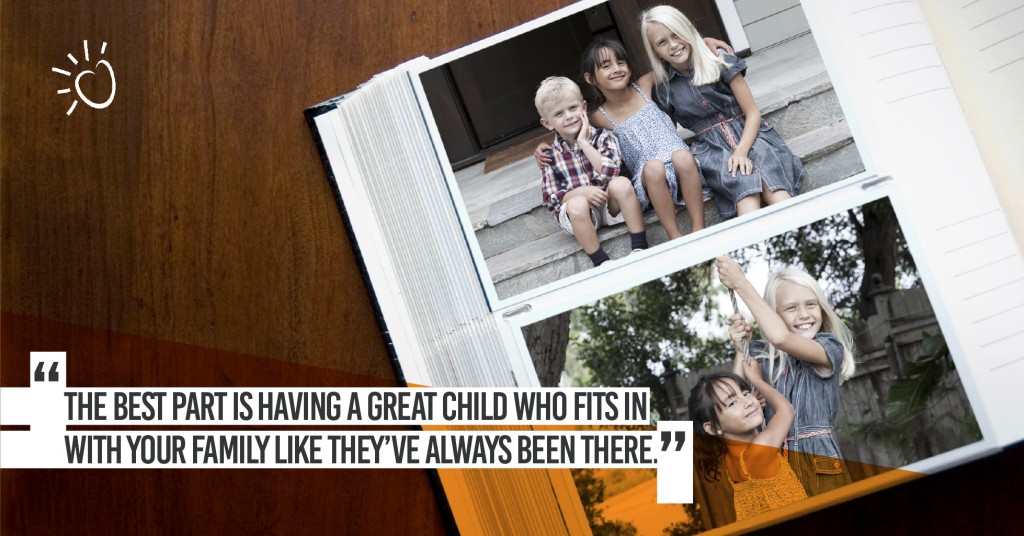 Utilising social media platforms is a popular choice as organic content, so long as it is relevant and engaging, will be noticed and appealing to users without any costs to use the platform. OzChild actively produce and create innovative content and use social media to push it out to their target audience as it allows them, "control of the message… we can target exactly who we want to talk to, so we can build relationships with the right people," Shari Davies, Online Marketing Manager for OzChild explains. With the number of people using platforms such as Facebook, YouTube, and Twitter, to name a few, using them as content distribution and publishing channels means marketing a unique brand voice and message to targeted people.
In fact, cutting through the online chatter and noise for OzChild is achieved through having, "a unique voice that talks directly to the concerns and interests of our target market". Given the nature of the charity, honesty and transparency are OzChild's major priorities when it comes to communications, which in and of itself also creates the charity's 'brand voice'.
For OzChild the, "biggest target audience is anyone considering foster care, however for those people there are a million questions, concerns and worries around foster care that can't always be answered by a fact sheet". With video content as popular as it is, conducting recorded interviews with current carers has proven to be an effective way of creating authentic and personable content. Shari points out that, "recording interviews with our current carers who spoke candidly and freely about the good and the bad of foster care was the ideal way to provide a glimpse into what foster care could be like for others, and YouTube and Facebook is by far the most affordable and efficient way to deliver those interviews to an interested audience".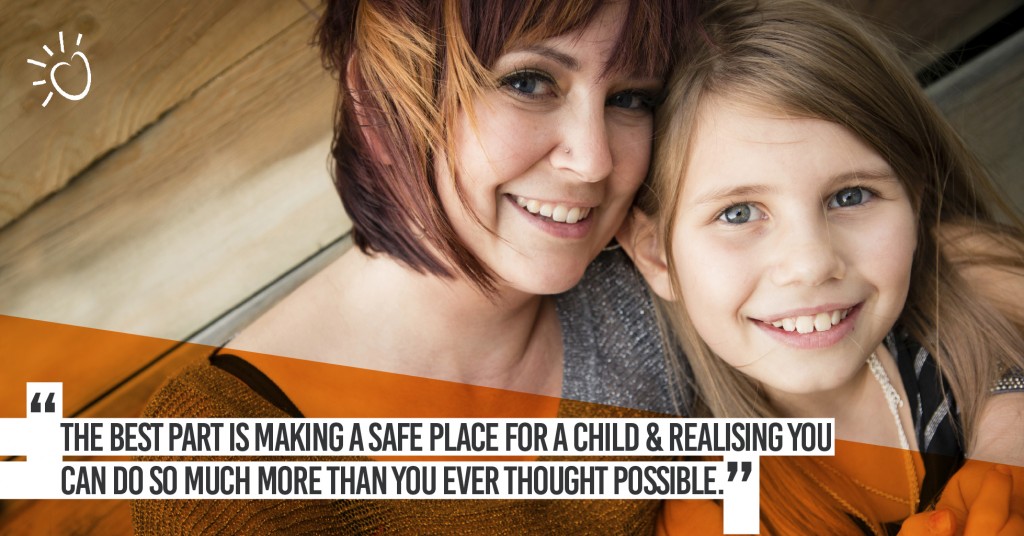 App based technology and remaining responsive are therefore crucial areas where OzChild is interested in engaging with. Shari states that, "to this end, we've become interested in 'KidsGive'," an online platform which exists to help students across Australia raise funds for causes they feel passionate about. It's Australia's first online crowdfunding platform for kids. Collaboration to this effect is an amazing way of enabling OzChild to leverage digital technologies while not necessarily having the funds to do so in-house. It also means each collaborator has something to benefit from the project or partnership.
Another recent collaboration with Monash University for Foster Care week has enabled OzChild to leverage some great visual content produced by students there. The idea came around when OzChild, "Chief Executive Officer, Lisa Sturzenegger was chairing a health seminar where she met the senior lecturer of communications design at Monash University MADA, Cameron Rose… we then provided the students with a professional brief, giving them some real-world work experience and they responded with some amazing creative content". The project was such a success that an ongoing collaboration has been established for next year.
And you know what?! OzChild are totally behind the eight-ball here. If you think five years into the future, are you going to be reading online articles, or are you going to be 'watching' them? It's not as far-fetched as you might think, and for those companies out there which can form the habit of producing and publishing engaging video content now are going to be well set-up for the future. OzChild has already been experiencing a surge in subscribers and followers to their YouTube channel which has resulted in greater interest from other organisations, schools and businesses in the work they do, and more donations.
With Google owning the YouTube platform, anyone with a Google AdWords account can also have their AdWords ads appear on YouTube. Being the recipient of a Google Grant, OzChild are able to utilise Google AdWords to reach and build audiences where they don't yet have a physical presence. "…the fact that we can target specific demographics and track and analyse the response allows us to adapt and adjust our advertising spend according to what works and what doesn't. This helps us to be efficient in building relationships with the right people at a lower cost", Shari reveals.
I asked Shari where she saw the digital landscape taking OzChild in the future. She responded that,
Not for profit communications and fundraising is fundamentally about building relationships with the people who are going to support your cause, but recognising who those people are can be expensive. Communicating in the digital era online makes it possible to identify the right people with whom to build a relationship.

The digital landscape offers more and more access to wider audiences at a cheaper cost, but it also provides data with which to make more informed choices about who to speak to and how. The immediacy of digital feedback allows us to be responsive and flexible in how we communicate with our audiences, just as you would in a face-to-face conversation.
There really is no better way to learn how to make your online marketing budget stretch for maximum impact. If you're interested in getting in touch with OzChild about their services, you can contact them on (03) 9695 2200. We can all afford to give a little more.