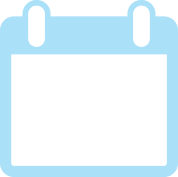 SEO Tips and Tricks for 2017
SEO Tips & Tricks for 2017
Speaker: Fiona Hoy, SponsoredLinX Senior SEO Account Manager
Date: Wednesday, 23rd November 2016
Time:
Australia
Brisbane (AEST): 10:30 am
Sydney, Melbourne, Hobart, Canberra: 11.30 am
Adelaide, Darwin (ACST): 10:00 am
Perth (AWST): 8.30 am
New Zealand
Wellington, Auckland, Christchurch (NZDT) 1:30 pm 
Join us as Fiona Hoy, SponsoredLinX Senior SEO Account Manager, shares with you her SEO insights for 2017.
Discover the changes you should be making now, in order to see bigger results in the year ahead!
In our 'SEO Tips & Tricks for 2017' webinar, you will learn:
- What you need to be doing now to maximize business in the New Year.
- Plant the seed for the lead
- Genuine audit advice that will help you smash your digital marketing in 2017
So don't miss out! Register today and get ahead of your competiton!
The Webinar will start in:

To secure your spot for this event simply click on the button below.
Register today
Be the first to know...
The latest industry news, tips and tricks direct to your inbox